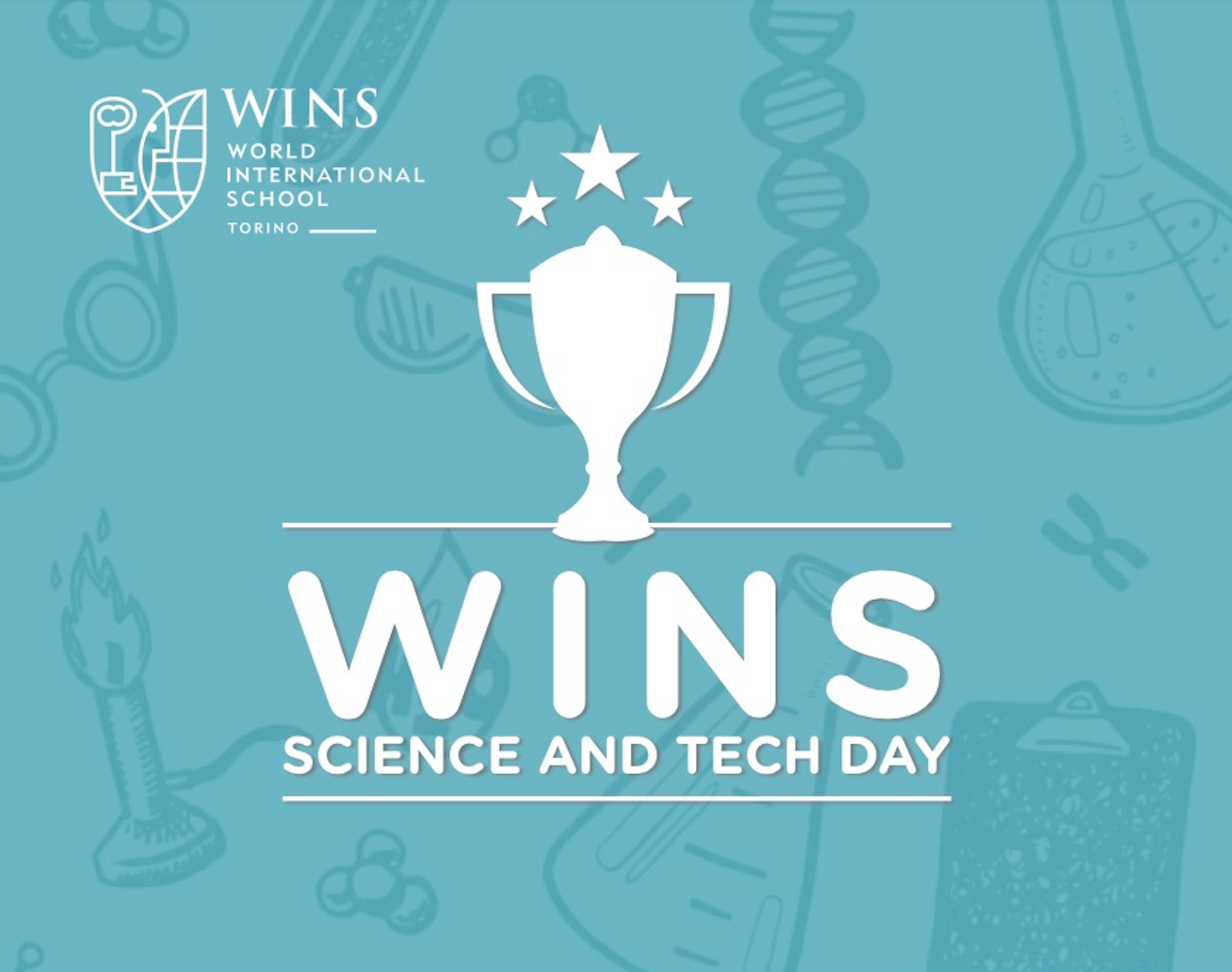 WINS SCIENCE&TECH DAY
Saturday, 18th March from 3:00 pm to 7:00 pm
Join us at WINS for an afternoon of fun activities for children aged from 4 to 14 and their families, and discover the passion for mathematics, economics, robotics and science. You will have the chance to play&learn with Duplo® and e.DO robots, take part in lots of labs, simulate a flight…and much more.
Become a scientist for a day and test yourself in over 15 labs!
Many experiments and partners will join the initiative, starting from WINS teachers, who will hold the experiments in English to combine language and science in an afternoon of fun and learning.
You will find:
BRICKS 4 KIDZ® – 

" I like to eat…well!"

Learn the importance of eating well & play with DUPLO® bricks.

AERO CLUB TORINO – "

Get ready for take-off!"

Fasten your seatbelts and pilot a jet with a flight simulator that will turn you into a pilot for a day, together with real pilots!

e.DO ROBOTS – 

"Forget the books for a moment and learn coding with e.DO robots!"

with WINS teachers

Use e.Do robots to discover some secrets of coding and develop inductive reasoning.

YGA ITALY – "Science for everyone":

Build a wind turbine, design a car with motion sensors and make your home more sustainable. 

VENCO Services Srl – 

"Explore the world of cybersecurity"

Participate in the workshop and find out more about cybersecurity!

PHOTOGRAPHY LAB – "Let's learn photography tips together!"

Grab a camera and start taking pictures following the advice of the professional photographer Vincenzo Solano.

EICOM – 

"Prepare seed bombs and flavoured salt & learn how to save energy, together with

the mascot Poddy"

Play, create and have fun discovering nature & all the forms of energy for a greener world.

REKORDATA – "Let's play with augmented reality!"

Play with a 3D character you created & project 3D objects while moving around.

GRUPPO LARC – "Explore the human body!"

Build the human skeleton with all its bones & learn to identify the organs.

WINS SCIENCE LABS – Lots of workshops held by WINS international teachers: let's find out how temperature influences movement, how ice interacts with other substances, how to scan the oceans with a sonar, and explore physics, chemistry and biology…and much more!
Our Partners
Our food Partner