Who's who
Team and faculty
"A good teacher can inspire hope, stimulate imagination, and infuse love for learning"
Brad Henry
Teachers

WINS Teachers
Victoria Corkhill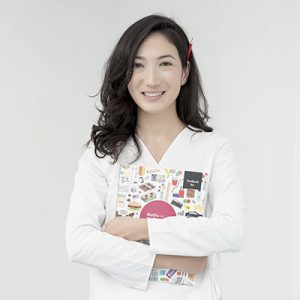 I am originally from Washington, D.C. and love living in Torino, where I have lived for two years. I have had the opportunity to teach in the United States, Japan, and Italy. I am passionate about teaching, and believe that the PYP offers a well-rounded, rigorous curriculum that produces strong educational outcomes with a focus on global mindedness and good citizenship. In my classroom, I aim to create a warm, fun, and comfortable learning environment where children can explore their interests, take risks, and contribute to the classroom community. I firmly believe that all children can achieve academic success and aim to teach children with respect to their individual needs.
Leslie Cruz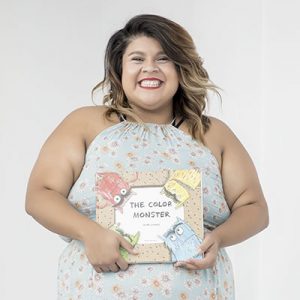 I just wrapped up two years of teaching kindergarten in Shanghai, China and it opened my eyes to beautiful experiences, and breathtaking travels around Asia. I believe that for a child to learn they must feel safe. I lead with the heart and fully intend on creating an environment where children can explore, grow, and thrive. In my room your child will always come first.
Debora Scibilia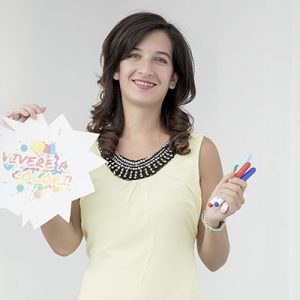 After completing my studies, education has always been central to my life and my work. In fact, thanks to my specialization as an early years educator, I have always worked with young children of various ages.
My heart is happy in the morning because it knows that each day will be spent smiling, playing, dancing and singing with the kids. My main aim is to create a comfortable environment and an atmosphere full of motivation and enthusiasm, with the children's well being as the utmost priority.
Valerie Jansen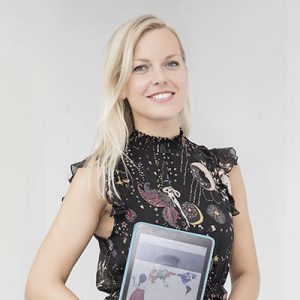 I am a graduate of the International Teacher Education for Primary Schools course in The Netherlands. Over the past few years, I have gained valuable teaching experience through my teaching experiences in both international and Dutch schools. To teach and work among the different cultures within international schools in London, Como, Amsterdam and The Hague was a very refreshing and, more importantly, a very valuable educational experience. I love working in an inquiry-based educational setting and I am especially impressed with the holistic approach the IB has to offer.
Jacqueline Catalano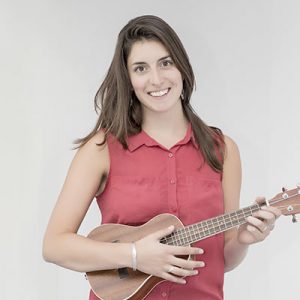 I was born and raised in a small community in central British Columbia, Canada. I graduated with my Bachelor of Education from Thompson River's University.  Right after I got my certification, I taught briefly in a multi-grade primary classroom on a First Nation's Reserve.  Shortly after that, I decided to take my career to Shanghai, China, where I have been teaching at an international school for the past four years. I am passionate about the fine arts and try to integrate them into my daily lessons and classroom community as much as possible.  Other than my love for teaching, I really enjoy getting outside for a run, or a hike into the mountains.
Marta Prosperini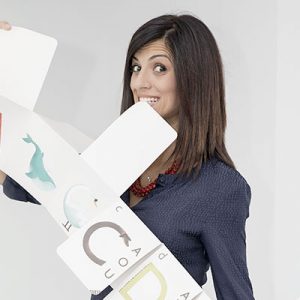 I am a PYP Italian mother-tongue teacher from Bologna. I received my university degree in teaching kindergarten and primary school and a master's degree in communication and non verbal languages. I am also specialized in education science as support teacher for children with learning disabilities.
It has always been my goal to practice this profession, as I see teaching as my vocation. After having obtained my professional qualifications, I started teaching in several schools and educational services, which allowed me to have a very complete professional training for students aged 3 to 12. I am a dynamic and creative person who believes in communication and I especially like to work with children while speaking different languages. 
I am also passionate about music, a fundamental and universal communication tool that stimulates creativity and emotions and I try to use it as much as possible in my daily work.
Raquel González Rubio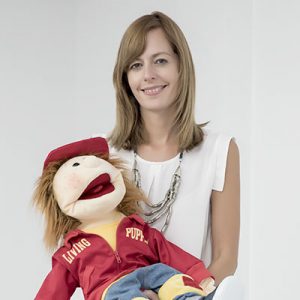 I am Spanish, from La Mancha, where most of the adventures of Don Quixote take place. After completing my degree in Business Administration, I explored the world of finance working in a bank until I decided to change my pathway and follow my passion to become a teacher. From 2007 to 2011, I worked in Madrid where I taught economics and mathematics and in 2012 I decided to move to Germany for an international experience. Since then, I have taught Spanish to all levels in bilingual and International schools in Hamburg, preparing the students for the Spanish IB and DELE exams. My teaching methodology allows me to combine some of my hobbies: education, Spanish music and cinema, trips and sports.
Daniela Alisetta
Nicole Ursprung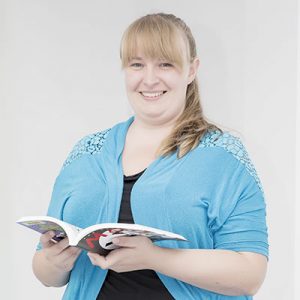 I am originally from the St Louis area in the United States. Prior to my world travels, I lived a very rural life and grew up on a dairy farm. From a very young age, I have always been passionate and curious about different areas of the social sciences. I did my undergraduate studies in history and anthropology at Northern Kentucky University, but found that I loved teaching after being hired to teach Agricultural Business Studies at a high school explicitly for foster youth. I moved to Sydney, Australia, where I completed my PGDE in Secondary Education and a Masters of Environmental Management. I have taught in San Diego, Sydney, Taoyuan (Taiwan), and Shanghai.
I have a wide variety of interests, but I enjoy spending my summers either reading books and playing/reviewing video games. I take a variety of online courses for fun and have been learning a variety of programming languages. If the weather is nice, I enjoy going out and exploring during bike rides.
Elena Miakouchko
I was born in Russia. I graduated in piano with the highest marks in 1989 at the Conservatoire of Don, where I received a solid preparation under the guidance of the descendants of the prestigious H. Neuhaus Moscow Musical School. Still a student, I began to teach piano at the Scuola Superiore di Musica of my native Russian city. In 1990 I moved to Turin where I continued my activity, playing a rich classical repertoire at prestigious venues, including Circolo dei Artisti, Circolo dei Lettori, Teatro Orfeo, Circolo della Stampa , Biblioteca Musicale A. della Corte. My repertoire ranges from the Baroque era (Bach, Clementi, Cimarosa) to classics (Mozart, Beethoven) and romantics (Chopin, Debussy). Since 1993 I have been interested in Waldorf pedagogy for teaching in schools and I have attended seminars on anthroposophy and music pedagogy in Italy and Switzerland. From 1993 to 2003 I taught music at the Associazione Pedagogica Steineriana in Turin.
Marta Gentili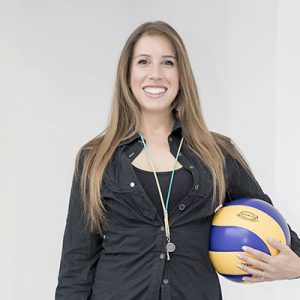 I was born and raised in Turin (Italy). I graduated from U.S. Cameron High School (WI) and graduated in Sports and Sciences at the University of Turin. Then I completed a master's degree in Functional Psychomotricity in Milan. For years I have been teaching motor activity in kindergarden, elementary, middle and high schools. While outside teaching, I work as a fitness trainer in gyms, teaching pilates, aerobics, gags etc. In addition to my work, I have been an AGESCI scout for years and I love Latin American dance and horseback riding.
Giorgia Cipolla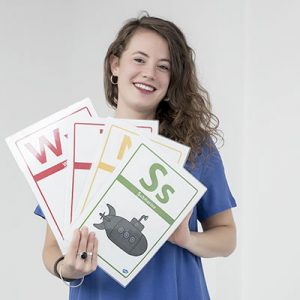 Virgie Sorita
After graduating from the University of the Philippines with a Bachelor's degree in Biology, I taught in a remote town in the best island in the world where I discovered my love and passion for teaching young minds. I then taught high school in Manila while pursuing a Master's degree in Theater Arts. After eight years of being an entrepreneur and traveling the world visiting museums, galleries, libraries, and gardens, and finally moving to Italy, I am back to my first love – teaching children.
Sarah Morshead
I was born in London. Since studying Fine Art at University, I've practised as an artist and in the last 10 years or so I've combined this with art teaching and also gained my PGCSE. I really love art history and also seeing work by contemporary artists and I greatly enjoy sharing this with others. I also enjoy helping students to find their own creative voices through making and materials and research.
I've found that practising as an artist and being an art teacher go very well together, and generate ideas for each area which can be exciting, and the job never gets boring! Over the years I have worked with all age groups from 3 years to 80 years, and I'm really enjoying this new challenge at WINS. I've lived in many parts of the world and love to learn languages –  – my last post was in Rwanda and it was fun trying to learn the local language of Kinyarwanda!
Staff

WINS Staff
Lara Pazzi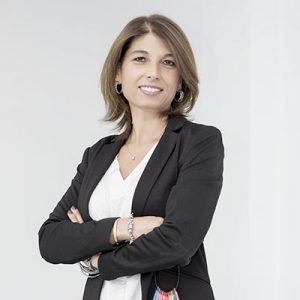 Having had the luck of receiving a truly international upbringing, I found my professional and personal fulfillment working in international education. I started my teaching career by chance almost 25 years ago and literally fell in love with the job. I have had the opportunity of teaching different subjects to all age groups and discover how fascinating it is to contribute to a child's learning experience. Over the past ten years I have covered several teaching and leadership roles and familiarized with both the Cambridge International Examinations curriculum and the IB programs and now collaborate with both organizations as inspector and examiner. I am enthusiastic and honored to guide the brand new WINS team in the challenge of bringing high-quality international education in Torino.
Giulia Mazzocchi
After graduating in Communications at the Catholic University of Milan, I had my first professional experience in Human Resources for a multinational company and afterwards, I have worked for ten years at the Istituto Europeo di Design, managing the Communication and Marketing department. In my life and work I love to get in touch with people and carry out projects building positive synergies in any situation. For this reason, at WINS I aim to create a positive experience for children and their families, so that they can live in a school where they feel welcomed, listened to and appreciated.
With my husband and my son, I take a plane every time we can to fulfill our great desire to explore the world.
Valentina Brignolo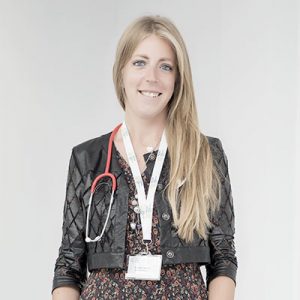 I graduated here in Torino, and shortly after completing my goal I went to England, first to Newcastle-Under-Lyme and a year later to Nottingham, the famous hometown of Robin Hood. I worked in both cities in public and university hospitals and have gained experience in several departments. In previous years I worked with children, particularly between the ages of 0-5, as I have the Early Childhood Educator qualification.
During my free time I love to visit new cities, museums and restaurants, as well as spending time with my family and friends. I love my job and being in touch with other people. I'm excited to work on this new project that gives me the opportunity to interact with a young, innovative and multiethnic environment.
Gheorghe Luchian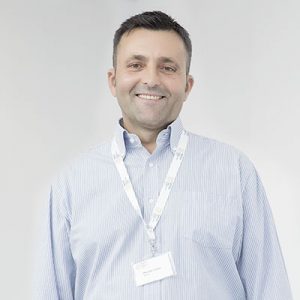 My working experiences begin in Rumania, UK and Italy making a life and working journey a way to improve my skills. I'm a professional decorator for private homes and shops, a specialist in galvanic implants and surface treatment. I also worked in a university library with logistic tasks.
As a WINS team member, I believe it is essential to give the best of my professional skills to make the school a fun and pleasant place to be part of. In this new project, I find a strong spirit of collaboration, willingness, kindness and commitment from all members of staff, together we are building one of the best schools in Italy. In my spare time, I enjoy fishing and outdoors activities. Whenever I have the opportunity, like to escape the city to enjoy favorited hobby.
Cesare D'Ippolito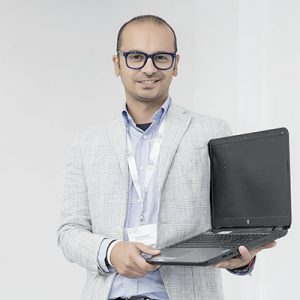 Since I was a little kid, I had this great passion about technology. Thanks to my daily dedication and universality study, I create a career out of a passion.
I been working for more than 15 years as an IT Support in different internationals companies around Italy, improving and developing problem-solving skills.
I am very excited to be part of the WINS team and look forward to working with everyone in this young, dynamic and multicultural environment.
Natalia Molina Calavita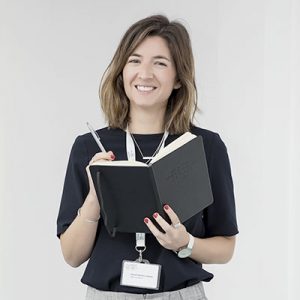 Hi, I'm Natalia but my friends are calling me Nat and I'm a lifelong learner. I was born in Argentina in very late 80's. My education background is in corporate communication, but after years of working in with international students and internationals languages schools, I've shifted more into the multicultural environment kind of workplace. Previously I've lived in Mexico, USA, Spain and UK. Starting a new project is always very exciting and being able to be part of the WINS family from the very beginning is an enormous honour.