The WINS Sustainability Committee

The WINS Sustainability Committee is composed of students, faculty, and staff who work to implement greener institutional policies at WINS through a direct and meaningful engagement of the whole community.
The WINS Sustainability Committee encourages students to explore environmental concepts to generate awareness, build attitudes and take action to improve their immediate environment.
Our Goals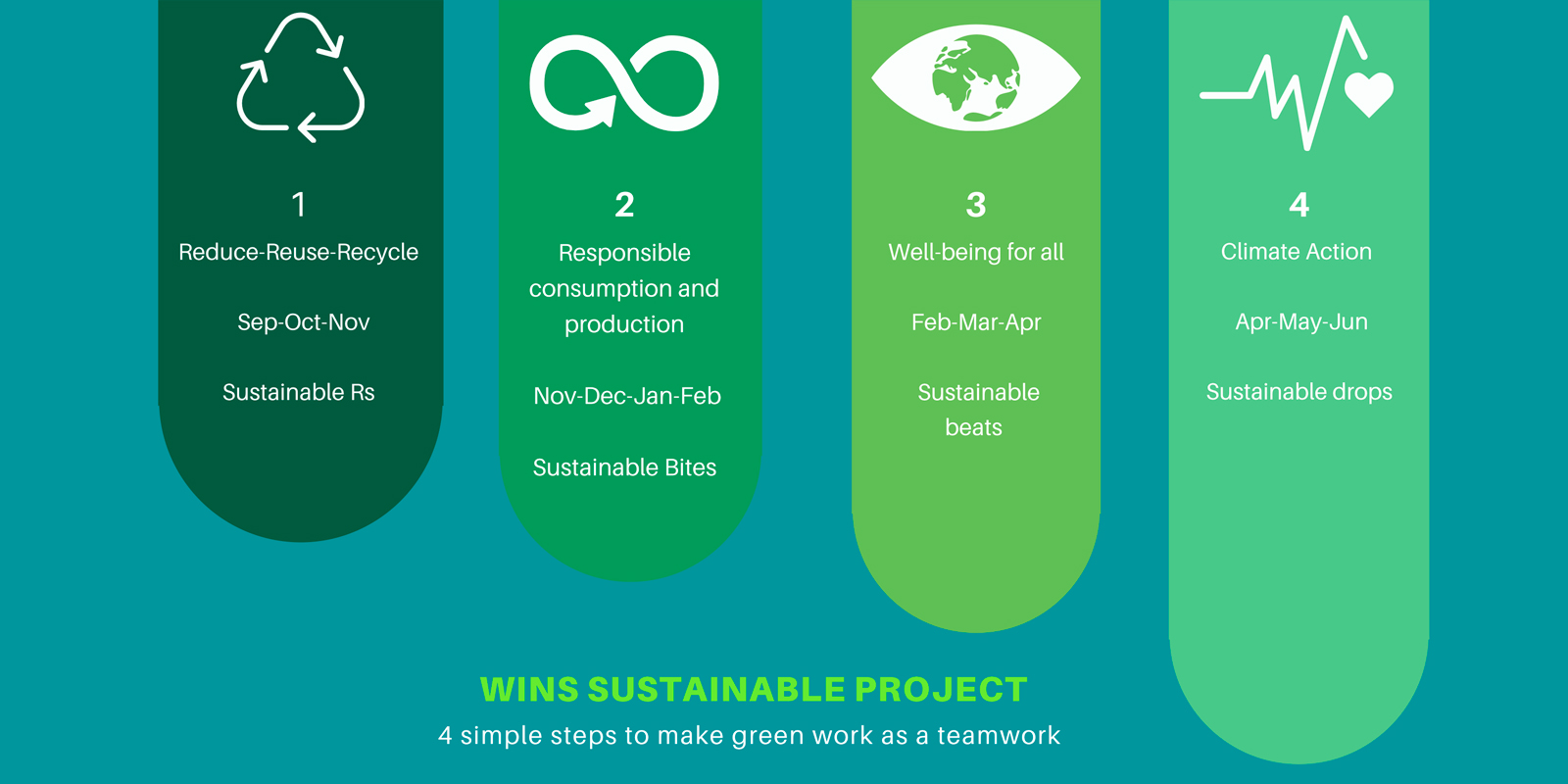 In line with the 17 UN Sustainable Development Goals (SDGs), WINS has selected 4 macro areas that will be explored for 8 weeks each throughout the 2021-2022 school year.
Each week, WINS students will participate in engaging activities that will not only support the development of global and conscientious citizenship but also help them realise the importance of small actions and teamwork, developing conscious sustainability practices.
All students, from the Early Years to the Diploma Years, will be involved and exposed to similar but differentiated activities according to grade: in this way the school will move like a wave, in unison, towards the same goal.
Students will take ownership for making change become real through our sustainability committee, in which students, teachers and board members will collaborate in order to create a sustainable community.
Teamwork makes green work: TogetherWeWINS!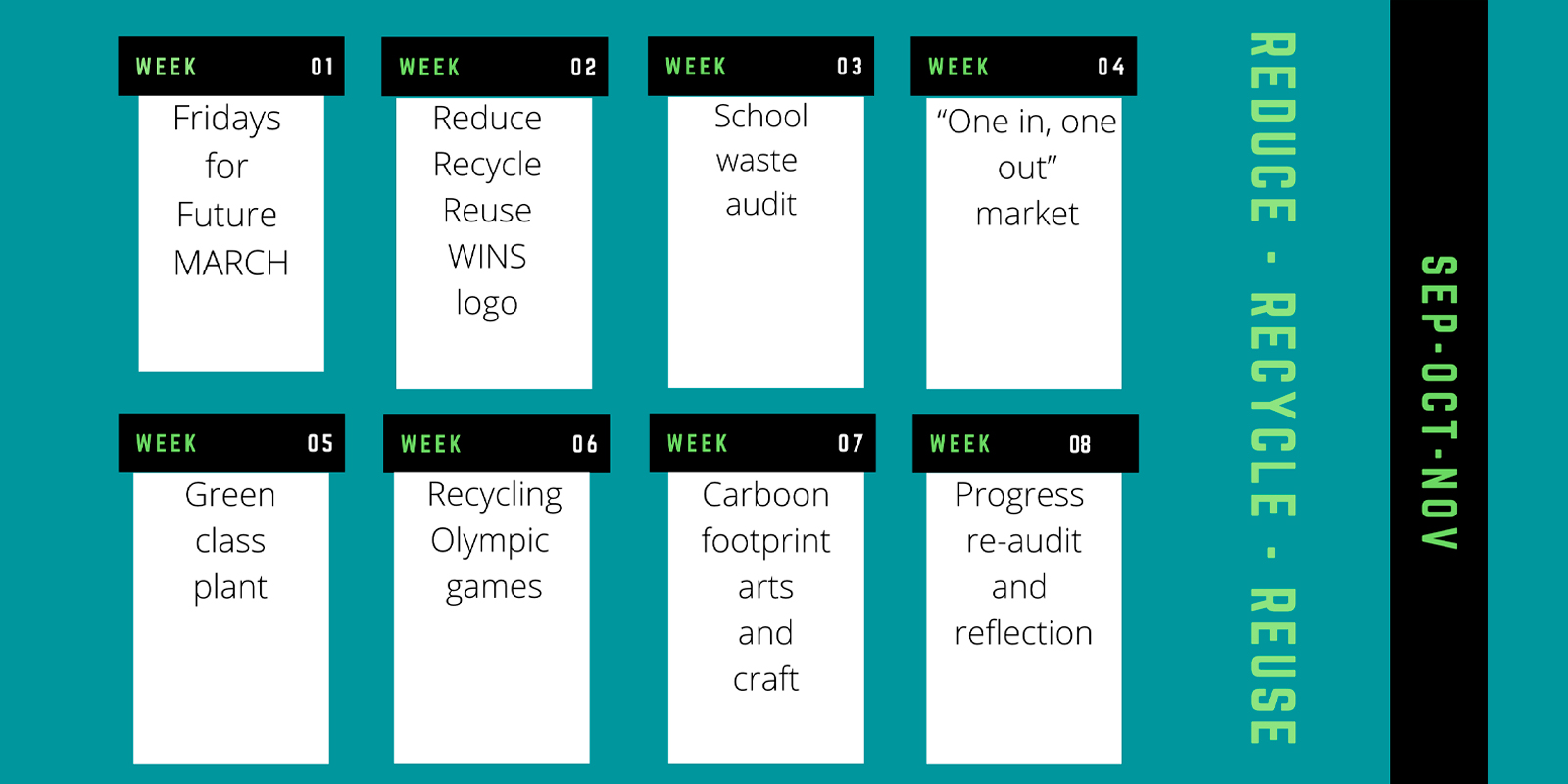 Our Projects

ZeroPlasticChallenge

Periodically, students are involved in a challenge to limit the consumption of plastic at school as much as possible. Students are invited to reflect on how much plastic they use on different occasions, and propose solutions to avoid its use.
A march for the climate

On the occasion of the global climate strike organized by Fridays for Future on September 24th 2021, our students marched around the school in solidarity with the climate crisis we are facing. Each class prepared a chant and before we started our peaceful march, the students shared their slogans and supported each other. 
This event was not only a moment of reflection for our students but it marked the beginning of an exciting journey of discovery into sustainability.
Tidy-up day

On Monday 27th September all students from Grade 1 to Grade 12 took part to a special field trip to the Po river to clean up its beaches, in collaboration with Rachel's Learning Center. 
The initiative aimed at giving students a real opportunity to make a positive difference to our local environment as responsible world citizens.
Our Green Facilities

Eco-sustainable building

The WINS Campus was built according to principles of technological innovation and environmental sustainability that put the biocompatibility and eco-sustainability of buildings first. 
In particular:
solar modelling, for maximum penetration of sunlight into the buildings
acoustic climate, for protection from noise
seismic security, with specific measures to ensure adequate emergency exits
water security, for the collection and slow dispersal of rainfall
district heating system integrated with solar panels and photovoltaic cells
use of sub building components that allow the variability of spaces with minimal interventions.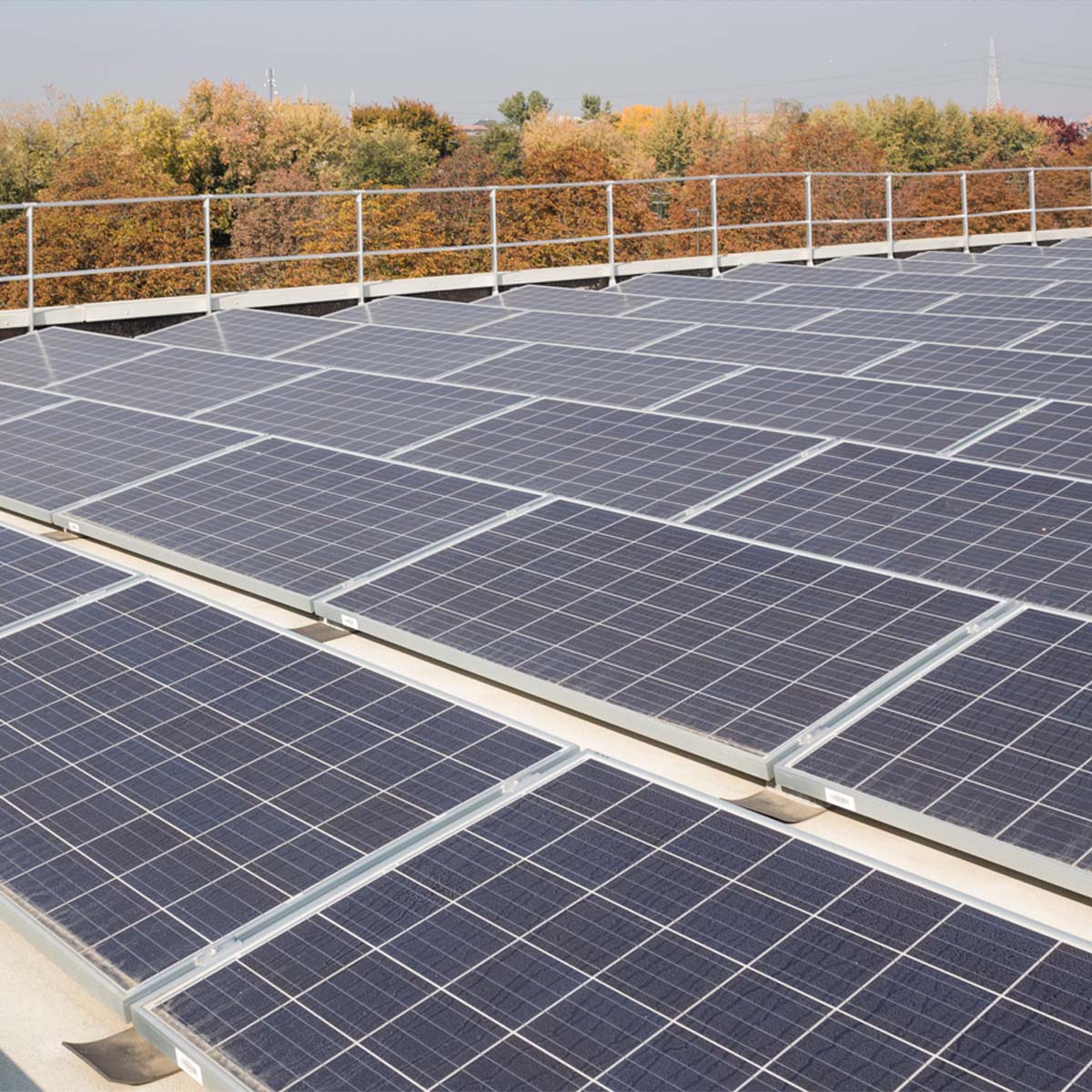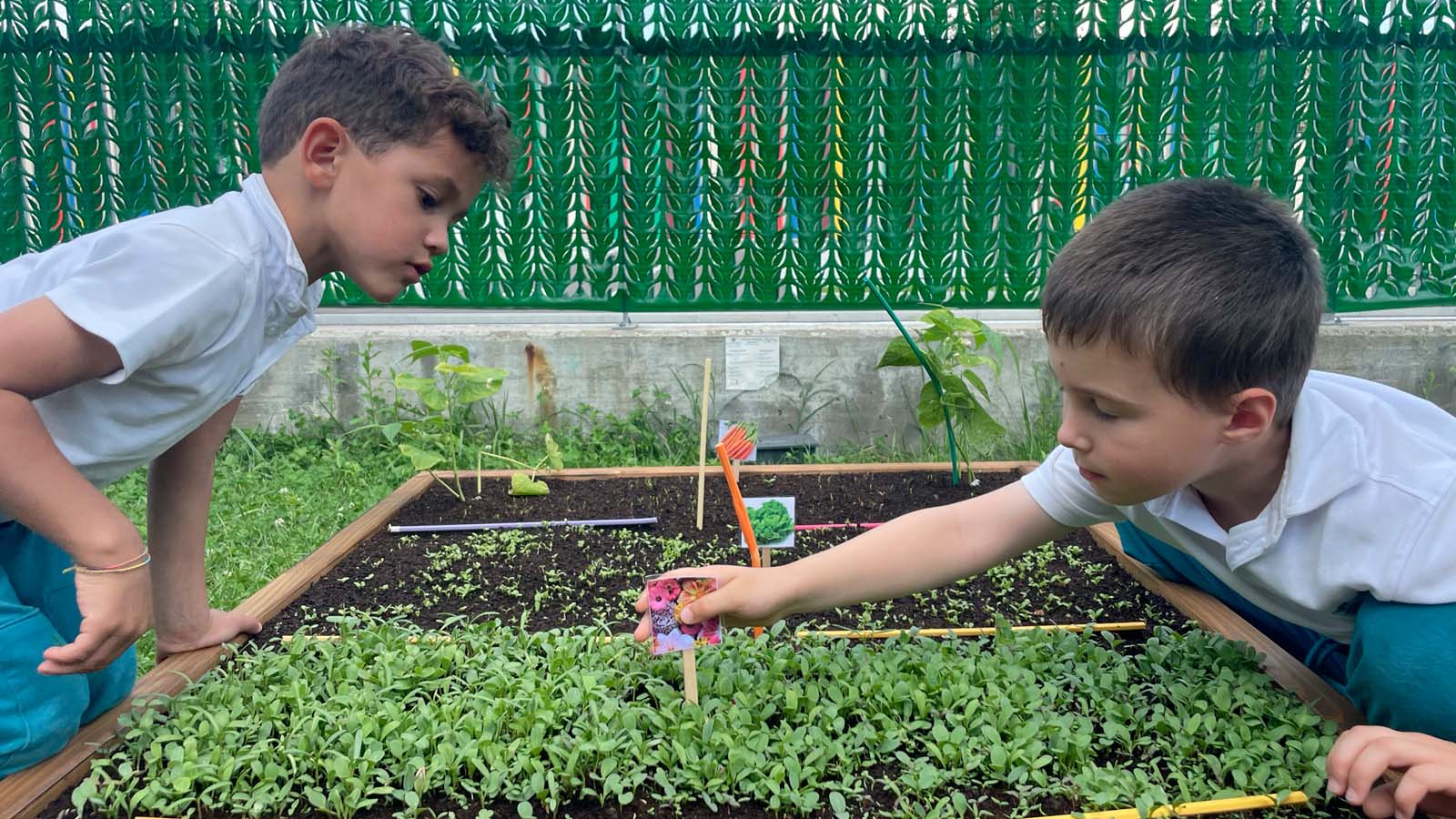 Vegetables garden

Our vegetable garden is a platform for learning and exchange, an open air classroom to carry out multiple food and taste educational activities. Students have the opportunity to care and look after the environment around them, learn the principles of seasonality and be committed to something that goes beyond their classroom's doors.
Water fountains

To reduce the use of plastic, our students have filtered water fountains available throughout the campus to fill their own bottles.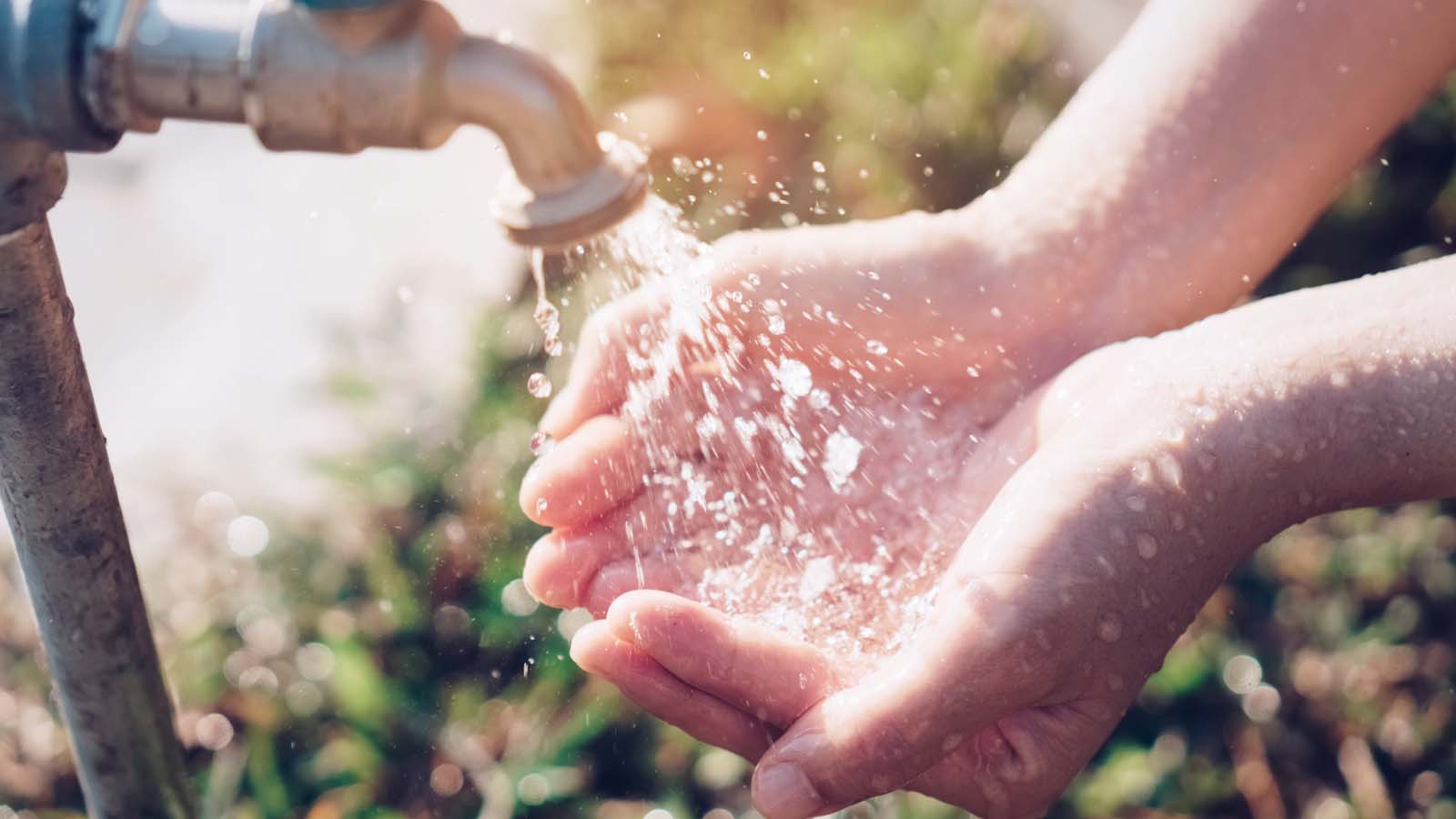 WINS Sustainability Committee s.y. 2021-2022

Project leader: Giorgia Cipolla
Teachers: Jenny Wolfe, Elena Fernandez, Gianluca Sinico, Nikesh Chopra, Maicy Coon, Marta Peebo, Jacqueline Catalano,  Pietro Nigro
Executive committee DP students:….