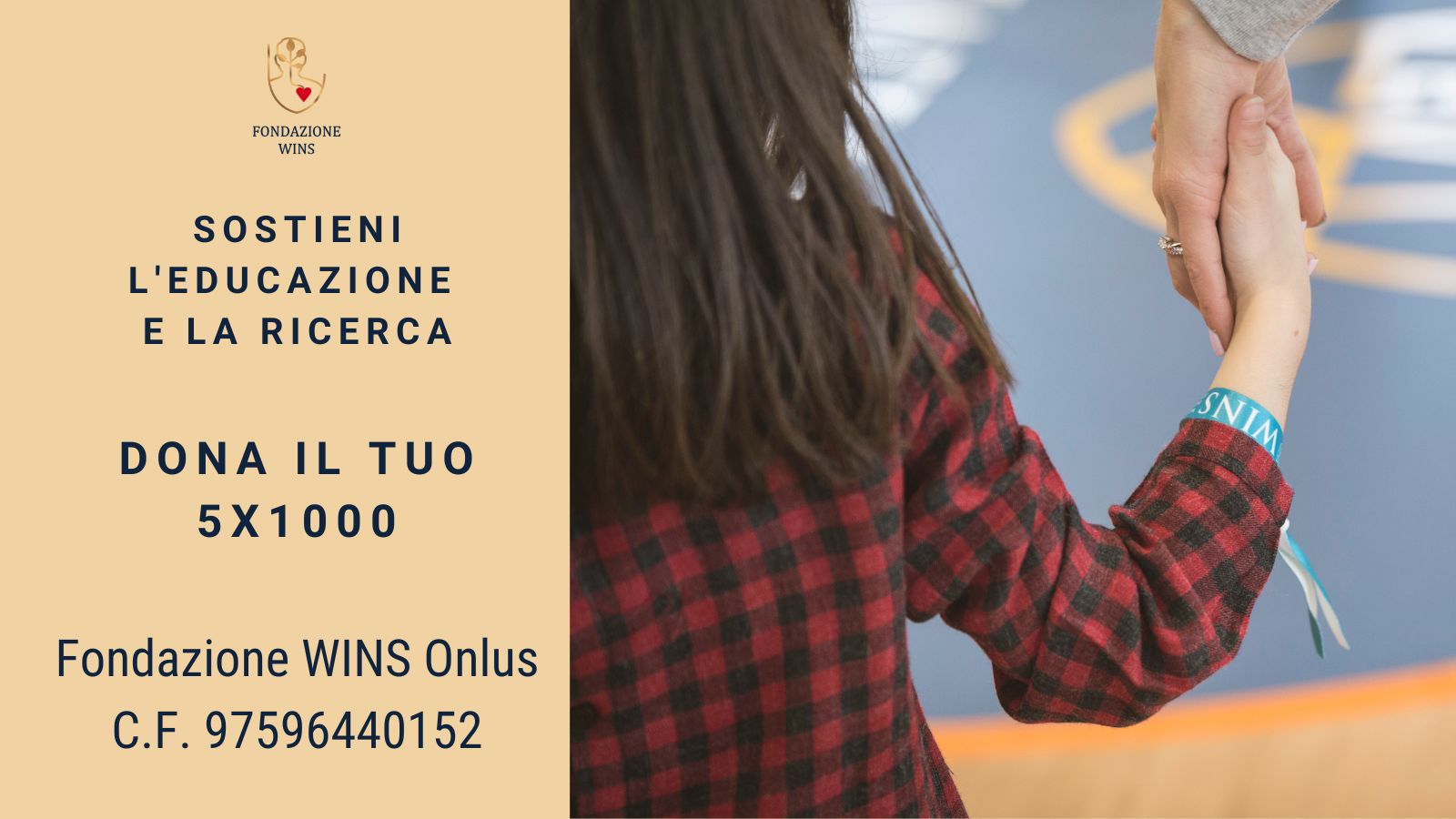 Since 2011, WINS Onlus Foundation has been supporting deserving students in economic, physical or social disadvantage conditions, and pursuing educational and cultural projects for a better society, made of knowledgeable and responsible citizens.
Under the guidance of its President Giorgia Garola, the WINS Onlus Foundation has supported a scholarship for a young AIL (Italian Association against Leukemia, Lymphoma and Myeloma) researcher, a scholarship for a young musician of the Philharmonic of Teatro Regio of Turin, the "Associazione Amici dei Bambini Cardiopatici", NutriAid, the "Comunità di Sant'Egidio", and two scholarships at our school directly provided by WINS.
For the s.y. 2023-2024, the WINS Foundation is also building a partnership with the Time2 Foundation, to create and promote projects of inclusion for young people with disabilities.
Your 5×1000 can make a concrete contribution to promote inclusion, research, and economic support programs for those in need.
To donate the 5×1000 to the WINS Onlus Foundation, include

this tax code

in your tax return: 97596440152.
Thank you for your support