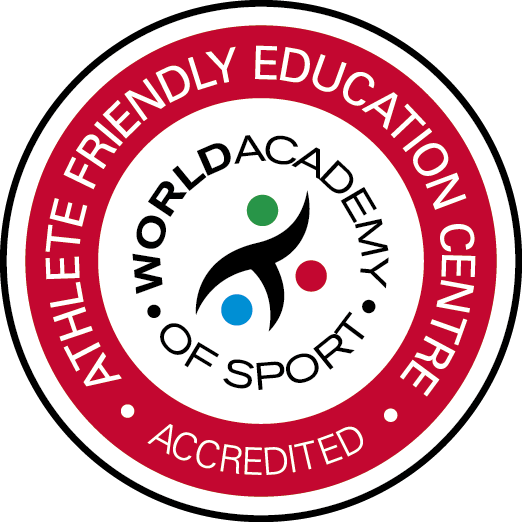 The World International School of Torino is the first Athlete-Friendly Education Centre® in Italy.
Turin, 27 September 2021 – WINS has become the first Athlete-Friendly Education Centre® (AFEC)  in Italy, accredited by the World Academy of Sport (WAoS)
The AFEC program represents a unique opportunity for student-athletes, who no longer have to choose between their sports ambitions and their academic goals. In agreement with the International Baccalaureate Organization® (IBO), AFEC certification allows WINS  to welcome engaged student-athletes, providing them with flexible IB Middle Years Programme (MYP) and Diploma Programme (DP) arrangements that ensure the balance between the demanding sports schedules and academic achievements.
At WINS, student-athletes will benefit from tailored MYP & DP study options and timetables, plus a dedicated in-school professional organization that ensures the ongoing and effective collaboration among all the parties involved: academic dean, programme coordinators, homeroom teachers, external sports coaches, federations, student-athletes, and their families.
As of today, WINS is a proud member of the international schools' network accredited by WAoS that is at the service of over 2.000 athletes, in 28 IB schools present in 15 countries throughout the globe. This achievement is evidence of WINS' profound belief in the powerful and essential combination between Sports & Education, where student-athletes passion and commitment must be honored and, foremost, encouraged as an example for the whole community.