Primary Years
5 to 11 years old
"The mind is not a vessel to be filled but a fire to be kindled"
Plutarco
The Primary

The IB Primary Years Programme® is a trans-disciplinary curriculum framework focused on the holistic development of the child recognized as a unique and valuable member of their community. PYP students are encouraged to take responsibility and ownership of their learning journey while developing knowledge, conceptual understanding, skills and the attributes of the IB Learner Profile®
Transition              5 to 6 years old
Grade 1                  6 to 7 years old
Grade 2                  7 to 8 years old
Grade 3                  8 to 9 years old
Grade 4                  9 to 10 years old
Grade 5                  10 to 11 years old
The PYP Inquiry Approach

The inquiry-based approach is a teaching & learning method that prioritizes students' questions, ideas, research and analysis, rather than providing mere information to memorize.
Students are challenged to:
Explore, question, wonder
Make connections between their prior knowledge and current learning
Collect information from a variety of sources
Deepen their understanding
Solve problems in a variety of ways
The PYP Essential Elements

1 - KNOWLEDGE - What do we want students to know?
Each academic year, PYP students investigate six trans-disciplinary themes of global importance that are interconnected in all disciplines and can be transferred to real-life contexts.
Who we are
Where we Are in Place and Time
How we Express Ourselves
How the World Works
How we Organise Ourselves
Sharing the Planet
2 - CONCEPTS - What do we want students to understand?
Students inquiries are driven by seven Concepts that facilitate them to consider topics and issues through different observation lenses:
Form – What is it like?

Function – How does it work?

Causation – Why is it like this?

Change – How is it changing? 

Connection – How is it connected to other things?

Perspective – What are the points of view?

Responsibility – What is our responsibility?
3 - APPROACHES TO LEARNING - What do we want students to be able to do?
IB students are guided through the ongoing development of trans-disciplinary skills – Approaches to Learning – that help optimize their learning and personal growth.
These skills are:
Thinking Skill

Research Skills

Self-management Skills 

Communication Skills 

Social Skills
4 - ACTION - How do we want students to act?
IB students are encouraged to apply their knowledge through positive action and service addressed not only to themselves but also to their peers, the school staff, their families, and the wider community.
The Programme Subjects

Language : English and Italian
Personal, Social, Physical Education (PSPE)
Foreign language : German or Spanish
Visual and Performing Arts:
music, visual art, drama, dance
The PYP
Exhibition

The PYP Exhibition represents the culmination of the trans-disciplinary work done over the Primary Years. In Grade 5, children prepare a group project based on the common themes they have been developing over the last six years to show the school community how they have grown and developed as caring, reflective, forward-thinking individuals.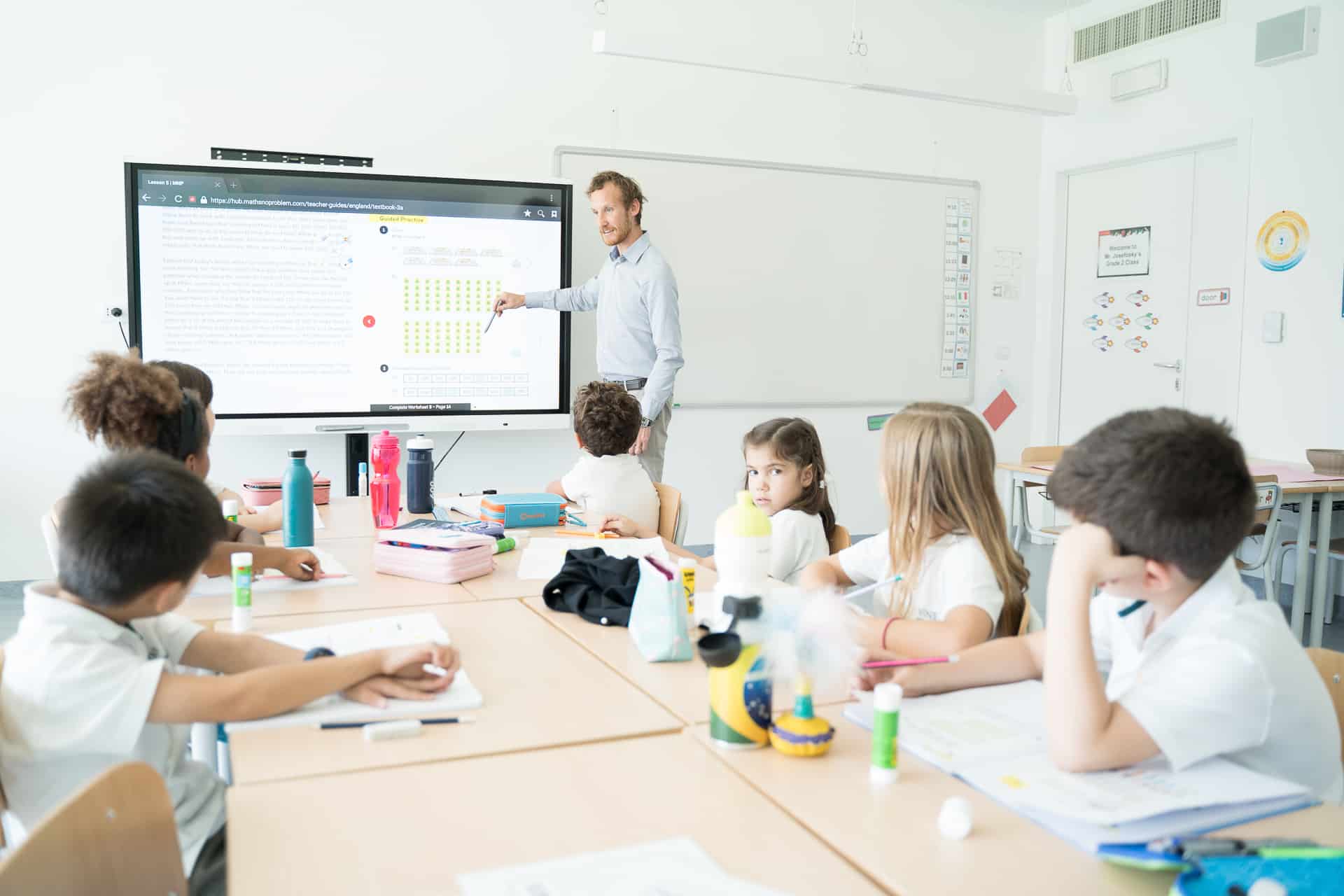 International
Baccalaureate

World International School of Torino is an International Baccalaureate® World School for the PYP (Primary Years Programme), the MYP (Middle Years Programme) and the DP (Diploma Programme).